MAGURA retain its standing as Germany's most popular brake brand
2020-12-31
Reader surveys confirm the increasing popularity of the MAGURA brand. Thank you for your trust and your vote of confidence!
Since the introduction of the MAGURA MT, the outstanding performance of these Swabian disc brakes has been confirmed by test bench results, World Cup wins and World Championship titles.
No matter how gratifying, these results are only momentary – and as always, MAGURA and MAGURA Bosch Parts & Services continue to focus strongly on customer satisfaction. Having surmounted the challenges of 2020, MAGURA is now even more delighted about its huge popularity on the market and its positive survey results!
Best brand in the disc brakes category – Enduro MTB & E-Mountainbike
Well over 13,000 readers of the renowned E-MOUNTAINBIKE magazine and 28,000 readers of its sister magazine ENDURO MTB voted for MAGURA, making it the most popular brake brand!
Especially pleasing is the rising trend of the popularity results, because this year MAGURA received about 4% more votes than in 2019!
E-Mountainbike Magazine
MAGURA: 44 % / +2 %
Shimano: 37 % / +2 %
SRAM: 8 % / -2 %
Enduro-MTB
MAGURA: 37 % / +4 %
Shimano: 28 % / +2 %
Trickstuff: 14 % / +2 %
(based on survey in Germany, Austria, Switzerland)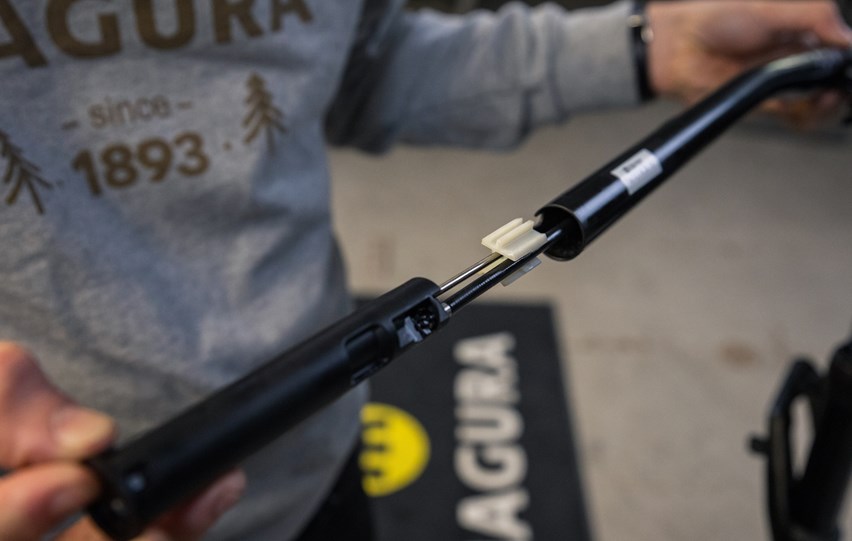 MAGURA MCi Innovation of the Year – MOUNTAINBIKE Magazine Readers' Survey
This year, MAGURA has once again consolidated its reputation as the Innovation Driver of the industry. Around 24% of the 15,000 participants in the reader survey of the German Mountainbike Magazine voted the MAGURA Cockpit Integration (MCi) as their innovation of the year 2020, relegating the electronic SRAM AXS shifting system to second place.
Availability: An aftermarket model has not yet been planned. The MCi will be initially available on new bicycle manufacturers' models from 2021.