Brand
Back in 1987, when MAGURA manufactured the first hydraulic rim brakes for bicycles, a new field opened up. The legendary, neon yellow HS22 changed the face of mountain biking and racing. And the best racers in the world used the products, Jürgen Beneke, Regina Stiefl and Olympic champion Bart Brentjens. John Tomac even received a signature model in signal red. Since then, MAGURA has constantly developed new technologies and innovative products: the first hydraulic disc brake for mountain bikes, Gustav M. The "Swabian stopper" became a legend. MAGURA combines tradition and progress. Germany as a country boasts outstanding engineers and technologies, making possible a continuous cycle of optimization.

We work hard to continually develop our products, a fact that is acknowledged by the numerous best-in-test awards in the trade press, the best acknowledgment and a constant motivation for our team. Our highlights: VYRON, the first wireless remote dropper seatpost. The entire MT disc brake series, which benefits from the innovations of the MT7 and the MT8, such as our own material development, Carbotecture SL, there's less weight yet at the same time resistant to extreme loads. And now in the era of the electric bike, our specially developed models take full advantage of MAGURA's motorbike know-how. Reliable brake systems control brake lights and the automatic switch off of the power unit.

And, as we have been doing since the 1990s, we still work closely together with the top athletes, who can use our products at their limits and beyond. When YouTube star Danny MacAskill risks his neck in daredevil stunts, he's putting his trust in MAGURA. Other riders and testers include freeride icon Brett Tippie, bike legends Shaun Palmer and Cédric Gracia, Olympic champion Sabine Spitz, who will be competing in her fourth Olympic Games in Rio using MAGURA, downhill World Cup rider Johannes Fischbach and Harald Philipp bike alpinist all use MT disc brakes.

As long as athletes are constantly redefining the rules of the game, we at MAGURA will stay motivated to develop the products to match. When did you last change your game rules?

MAGURA – Changing the game.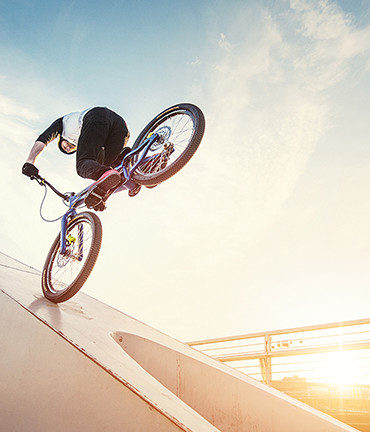 MAGURA ASIA