MAGURA MT5 Fabio Wibmer
2020-08-05
The new MT5 Fabio Wibmer offers everything mountain bikers need to exceed their limits on the bike. The powerful 4-piston brake caliper provides massive power and heat stability, while the ergonomic HC 1-finger brake lever offers the finest modulation. The price / performance brake in the special Fabio design.

"For massive lines you need brakes with massive power! With my FABIO WIBMER Signature Edition nothing can stop you."- Fabio Wibmer

Details
When Fabio Wibmer wants to land on a spot as big as a ten euro note from a height of five meters, time seems to stand still for a moment. You too can rely on Fabio Wibmer's MAGURA MT for your rides! Brake like a pro.
4-piston power
The award-winning performance of the MAGURA MT5 in a new design. Thanks to the one-piece forged 4-piston brake caliper, the brake offers the finest modulation for trial use and, at the same time, the best heat management for the longest descents in the bike park.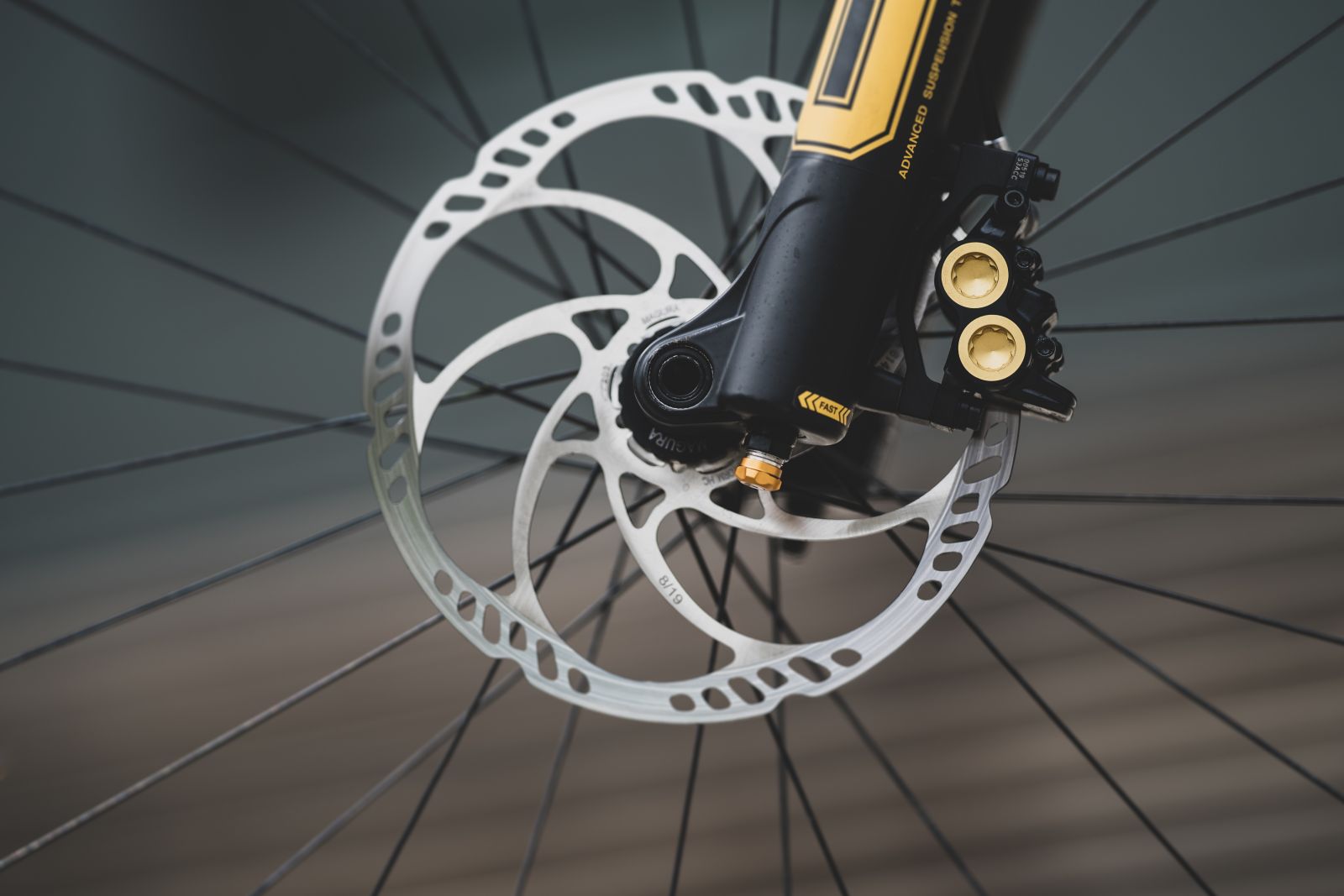 Elegant design
Designed according to Fabio Wibmer's wishes in elegant black and gold.
Approved Egonomics
We gave Fabio the choice. Fabio chose the shape of the MAGURA HC 1-finger brake lever from the five different MAGURA brake levers for the finest feeling. Fine modulation, wide lever width adjustment & defined pressure point.
Availability
Sold Out !