MT Trail Sport – The trail combination

The price/performance winner in the trail segment:

4 front pistons for maximum brake power,
2 rear pistons for perfect modulation.
Technical Details
● Weight: 255g (Front), 230g (Rear )
● Material Master: Carbotecture®
● Material Lever Blade: 1-Finger HC, Aluminum
● Material Caliper: Aluminum
● Hydraulic: Yes
● Brake Medium: Royal Blood (mineral oil based)
● EBT: Yes
● Banjo Fitting: Yes
● 2-Piston: Yes, Rear
● 4-Piston: Yes, Front
● Reach Adjust: Yes
● Flip-Flop: Yes
● Shift Mix: Yes (Optional)
● Recommended Rotor: Storm HC,MDR-C, MDR-P
● Tubing: MAGURA disctube
● eBike Switch: No
● Mounting: PM
● Colors: Black
Ergonomic Performance
The new 1-finger HC aluminium lever blade has been ergonomically optimised and is now also suitable for riders with somewhat smaller hands.
Thanks to its modified geometry it can be ridden closer to the handlebars, resulting in increased control and more comfort on long descents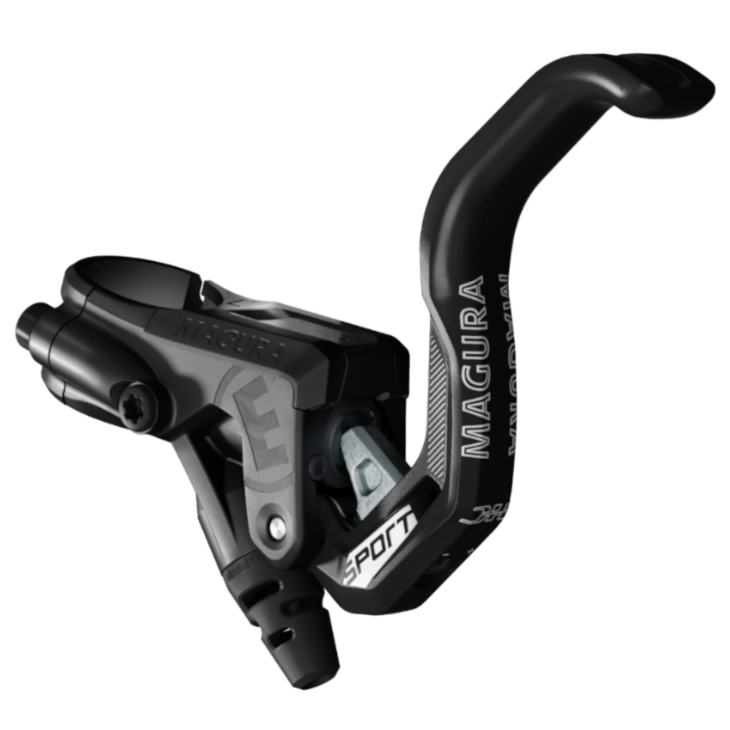 ENTRY-LEVEL TRAIL BRAKING POWER
4 front pistons, 2 rear pistons:
MAGURA's proven trail concept is a price/performance miracle.